Good news! After 2 year's research & development, Yitai packing successfully launched our new Sample maker machine GS series. According to client's different requirements and market trend, we developed several models(mainly 5types)can be applied to packaging, automotive interiors, carpets, sofa art and other industries.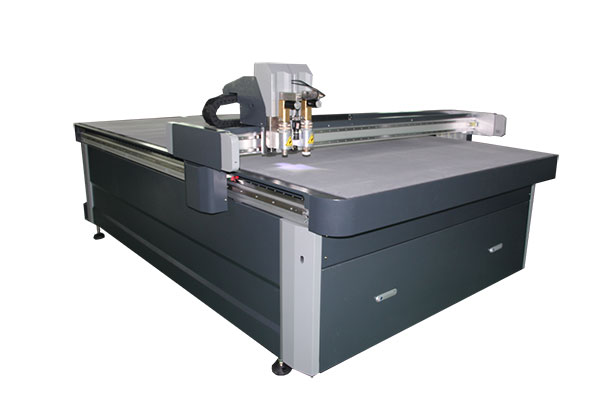 GSS series flatbed cutting machine is suitable for drawing, cutting, proofing and other needs of template. It has the advantages of high-speed cutting and drawing, easy to use, and compatible with any CAD software. GSS adopts imported steel belt drive, which has higher cutting and drawing accuracy than DE
GSB series high-speed flatbed digital cutting machine is specially equipped with vibrating knife, pressing wheel, drag knife, v-cutting knife and pen, which can cut various materials such as corrugated paper, honeycomb board, cardboard, foam, gray board, KT board, PVC, etc. It can cut PVC and other materials in advertising and display industries. Can be used for cutting, sampling and small batch production in packaging, printing, advertising, display and other industries
GSBH series of intelligent cutting machines are suitable for cutting EVA, pearl cotton, honeycomb board, corrugated board and other needs. It has the advantages of high-speed cutting 1500mm/s and drawing, cutting thickness up to 110mm, and can be customized with single and double cutter heads.
GSBR series intelligent cutting machine is equipped with a rotating table and a continuous cutting system, which can automatically feed materials and has high production efficiency.
GSBC series intelligent cutting machine has a leading visual recognition system, which can be recognized at any angle, and the cutting graphics you need can be set after recognition. Applicable industry: suitable for digital printing, trademark production enterprises, advertising printing and other industries.
The effective cutting area can be customized smaller or bigger. Cutting different materials, we will suggest equipping with corresponding knife. To ensure high precision and cutting speed, we adopt brand motor Japan MITSUBISHI ELECTRIC and Japan THK double headed, for driving system,we use brand Taiwan HI-WIN rack and pinion rotation,imported felt...See following image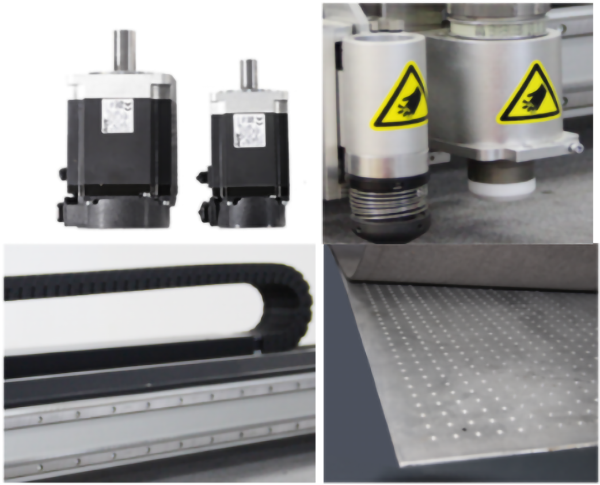 Any interest, contact us. We'll recommend the most suitable model for you.