I have good news to share that our another cnc rotary router for rotary die making has finished online installation and training in our client's factory. "Engraving and cutting working 100% now. All good! Sherry, next year I'll budget a 3pt and 4pt auto bender and notcher. " Mr Micheal from South Africa said to me after he finished his rotary die job with our cnc rotary router.
I was so excited that Mr Micheal can manage the router by himself and I was also so thankful for his online support with our engineers several day and night.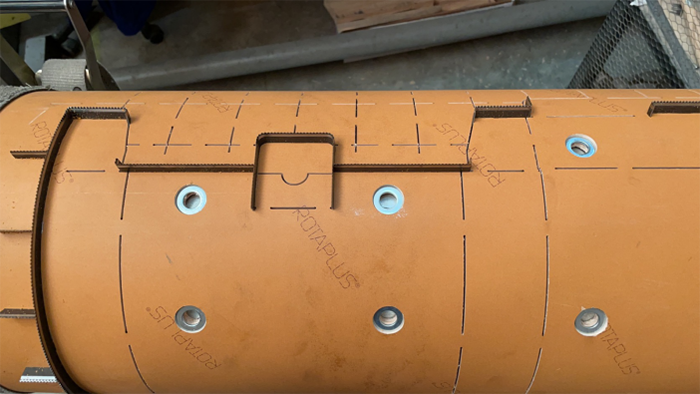 Mr Michael who is engaged in box production ordered our YTR-800C CNC Rotary router. Within one month, our workers finished the production of the machine and then shipped the router. After one month, machine farrived at his factory and we begin the online installation and training. Great distance can not separate us even though affected by the sustainable corona virus.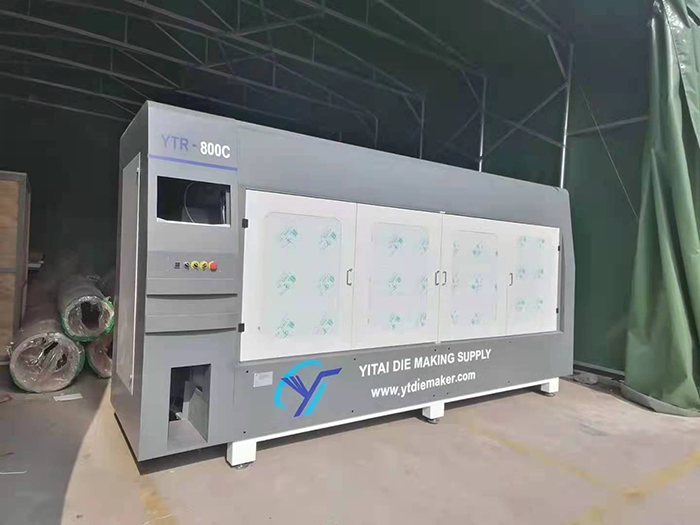 Now more and more rotary die makers especially package factory choose our CNC rotary router to make their own rotary dies. Since the rotary router is not only cost effective, but also very friendly to the environment. In comparison with laser system, it requires less maintenance. The software of machine is very easy to learn, within a few seconds you can machine can start cutting and engraving automatically after you click a few buttons. Check below video
COVID-19 has not totally gone and all the world hands together with regular epidemic prevention and control. YITAI DIE MAKING SUPPLY is always here to support you.