The company's corporate "culture" is often associated with "party".The company deliberately organizes company gatherings in order to promote friendly relations between colleagues and promote a change in their work attitude towards the company and take their work seriously.
We YITAI DIE MAKING SUPPLY still insist on adhering to the principle of harmonious Development in Society and Employees. Every month YITAI will celebrate birthdays for our employees. In the month of August, our birthday star had an unforgettable birthday party with YITAI team.In KTV, everyone share cakes together. We chose our favorite songs to sing and danced. Everyone was relieved of pressure in this gathering.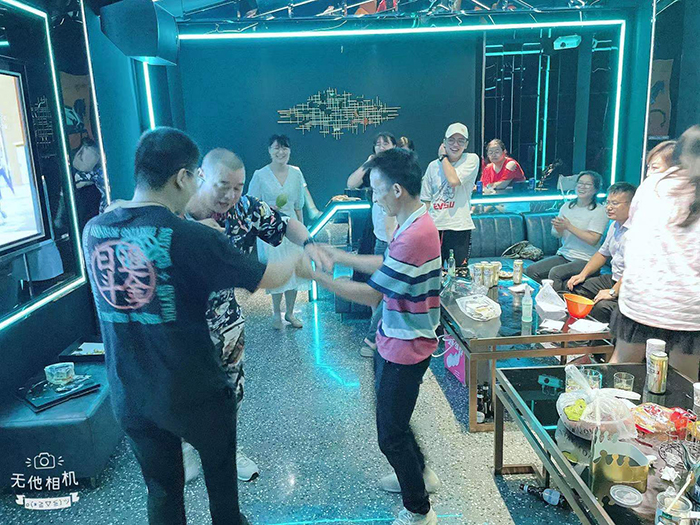 YITAI DIE MAKING SUPPLY, which is a professional manufacturer die making machines and materials with more than 18 years experience. We are young and vigorous team. Our staff are positive, honest, responsible, hardworking. We devoted to exporting zero-defect Chinese die making machines, materials all over the world. In the month of June, YITAI continues providing service for customer. We have exported 5 containers of flat&rotary die board, and other die making materials&tools. 5sets die making machines including laser cutting machine, sample cutting machine and auto bending machine. Our after sale service engineers finished online technical support to help our customer install and train 6sets laser cutting machines , cnc rotary router, and other die making machines. Our vision is to be the most trust-able and influential one stop service die making supplier in China.